FMCG firms venture into hygiene category with new vegetable and fruit sanitizers
| June 30, 2020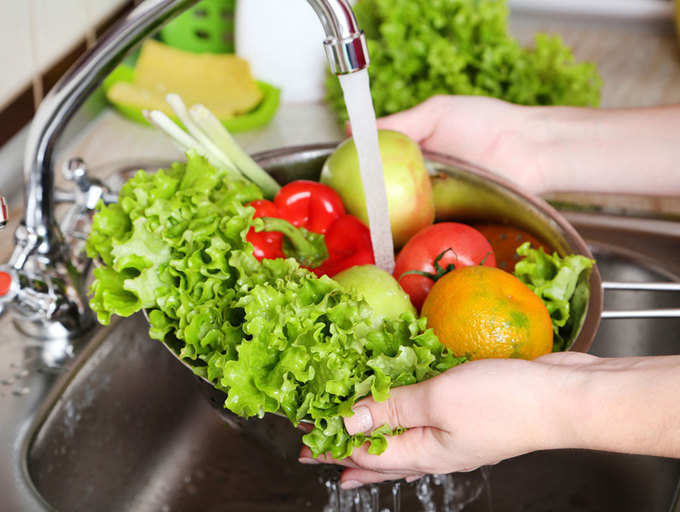 The ongoing pandemic has drastically changed the outlook and behavior of consumers regarding several products, including food and lifestyle. Various FMCG companies are now venturing into the hygiene category with products such as 'food sanitizers.' These products are designed to disinfect food items such as fruits, vegetables, and meat. Leading FMCG companies such as ITC, Dabur, CavinKare, and Marico have launched several such products. ITC's product, Nimwash, has two varieties – the spray and wash and the soak and wash. The product is said to contain Neem and citrus fruit extracts. ITC claims that the product is devoid of chemicals such as bleach or chlorine. The product completely relies on the efficiency of natural ingredients to clean and disinfect the surfaces of fruits and vegetables, claims Sameer Satpathy, Chief Executive, Personal Care Products and Business Division, ITC Ltd.
To address the concerns surrounding infections in the current scenario, Marico Limited entered the hygiene category with their product, Veggie Clean. The product, with citric acid extract and sodium chloride, among other key ingredients, helps in thoroughly cleaning or sanitizing vegetables and fruits. Dabur's Veggie Wash is a combination of citrus, corn, and coconut and is free of chlorine, alcohol, and soap. The product is available in a liquid form and can be prepared by mixing with water in varying concentrations. SaaFoo, a vegetable disinfectant, launched by CavinKare, can remove germs and pesticides from vegetables, fruits, and meat. All these products are efficient in removing germs, bacteria, dirt, toxic and harmful chemicals, fungi, and soil present on the surfaces of fruits, vegetables, and meat. On the other hand, CavinKare has also launched a series of disinfectants specifically for gadgets and outer surfaces more susceptible to the infestation of germs.
The need for these products has increased considerably as people have started to adopt stricter hygiene practices. As washing with water is the primary way to clean vegetables and fruits, the demand for these products is driven by consumers' need to prevent the contamination of food.